Sosumi
Download and install macOS in a VM / macOS on Linux in one command.
Installation
Clean install of macOS will take 30.6 GiB of disk space.
Run initial setup and install macOS.
Usage
After installation you can just run the command of the snap module to start the macOS environment.
Initial installation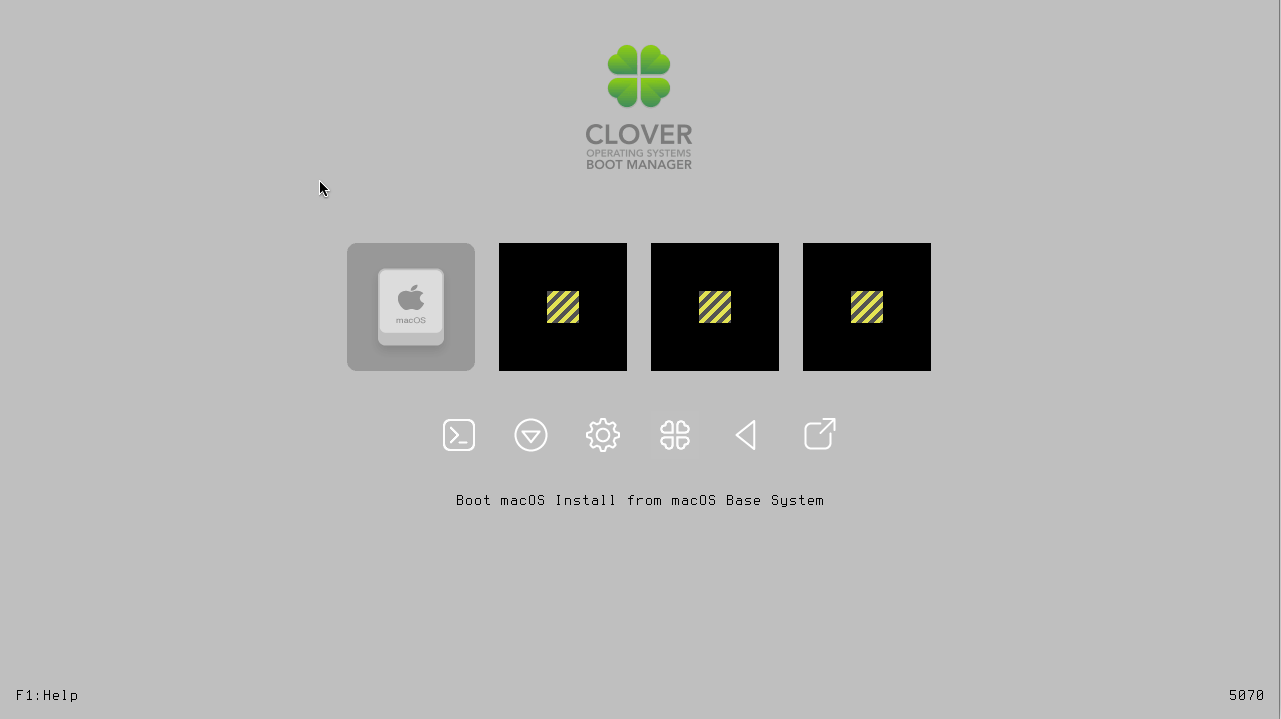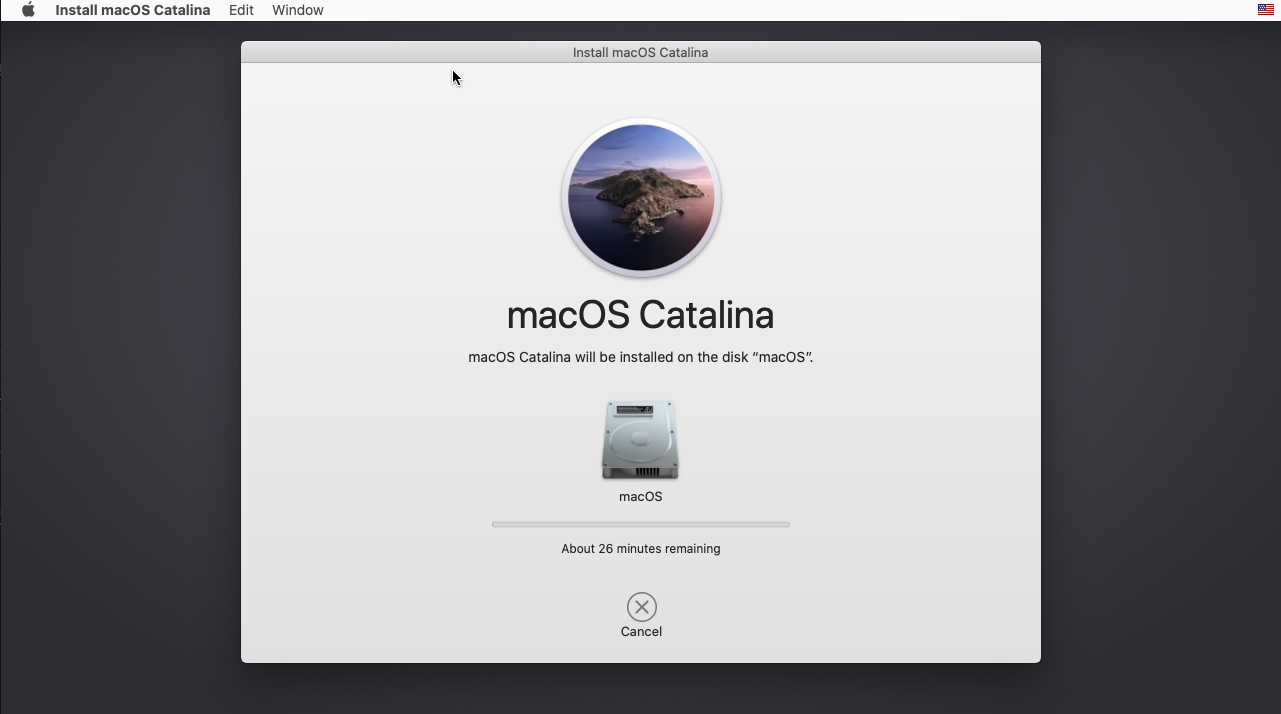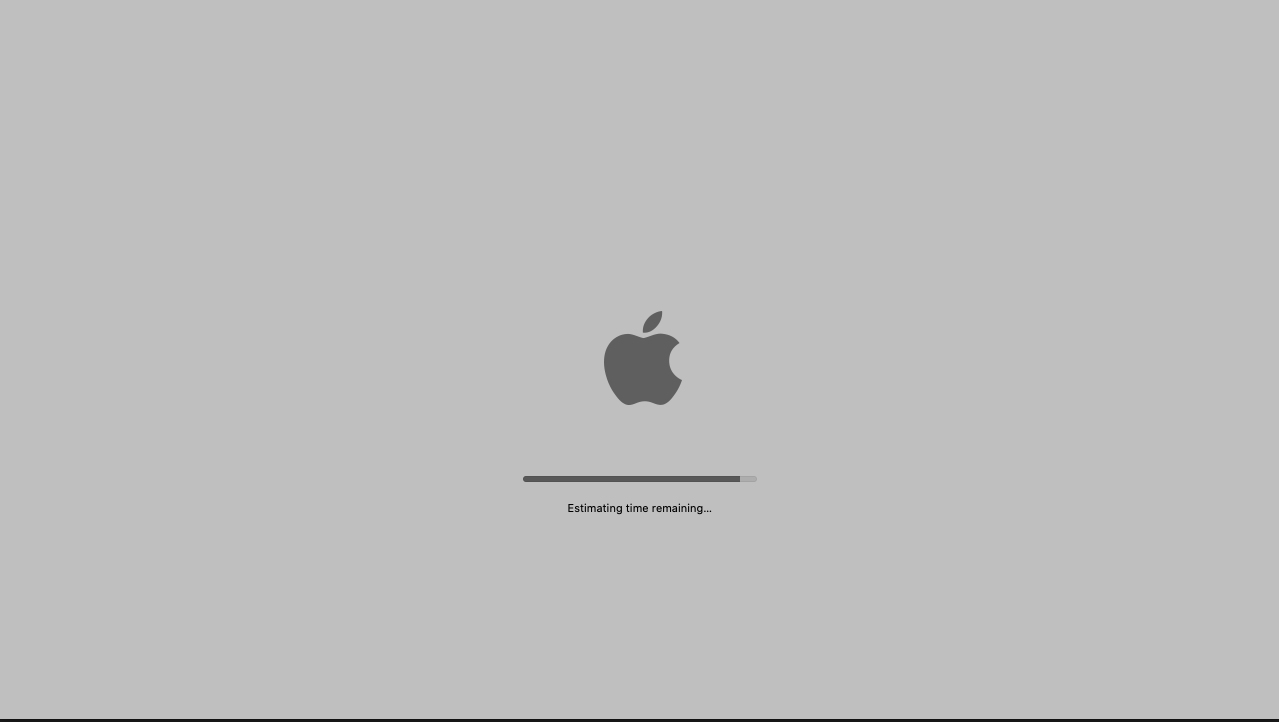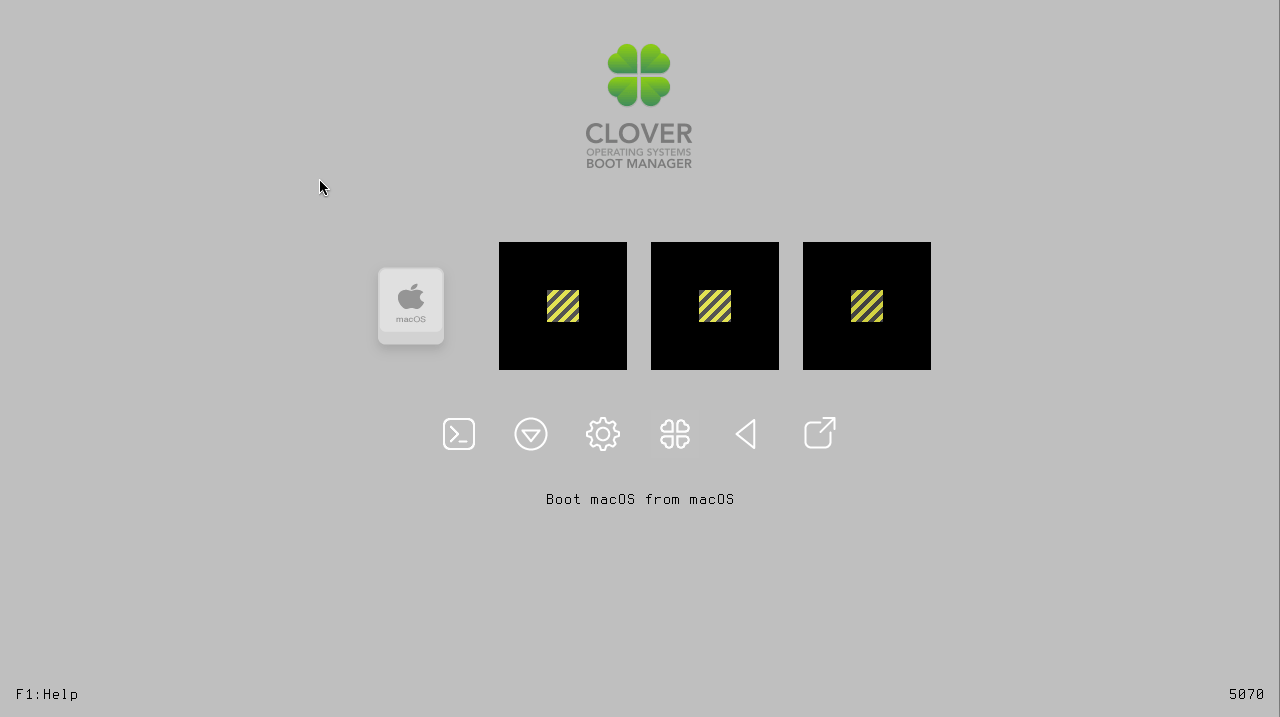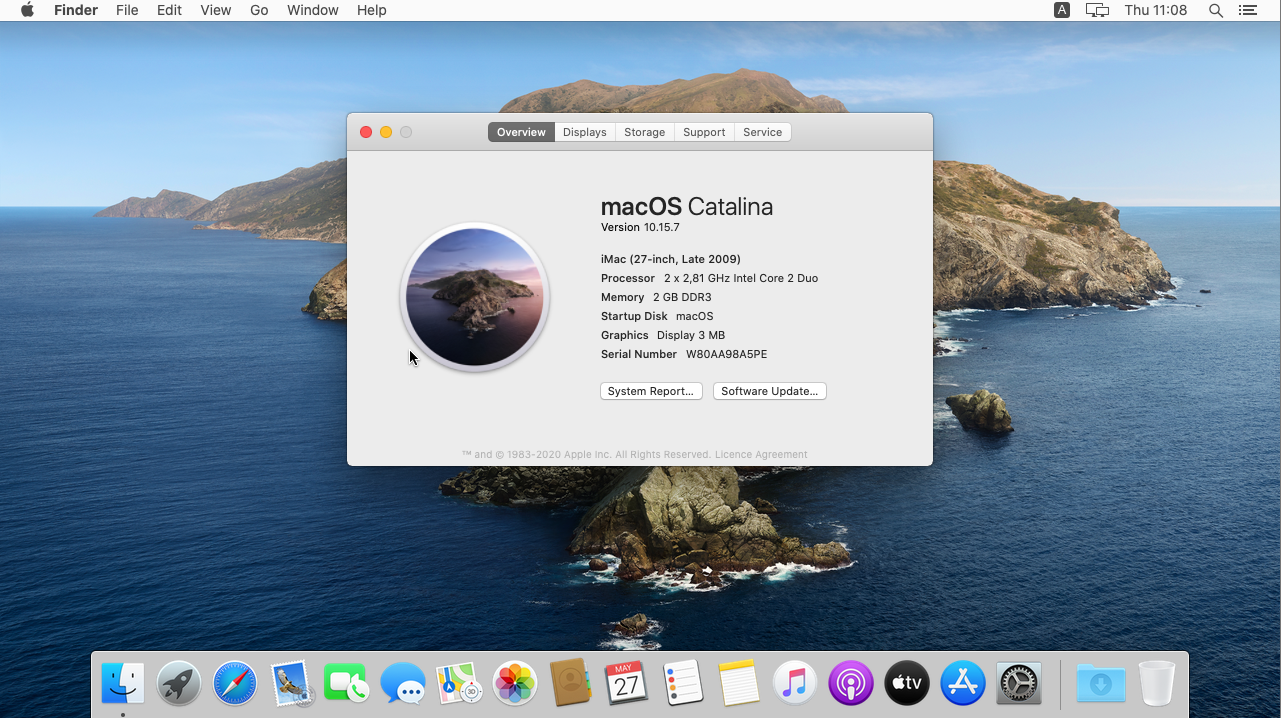 Edit resolution
From Apple Terminal inside macOS.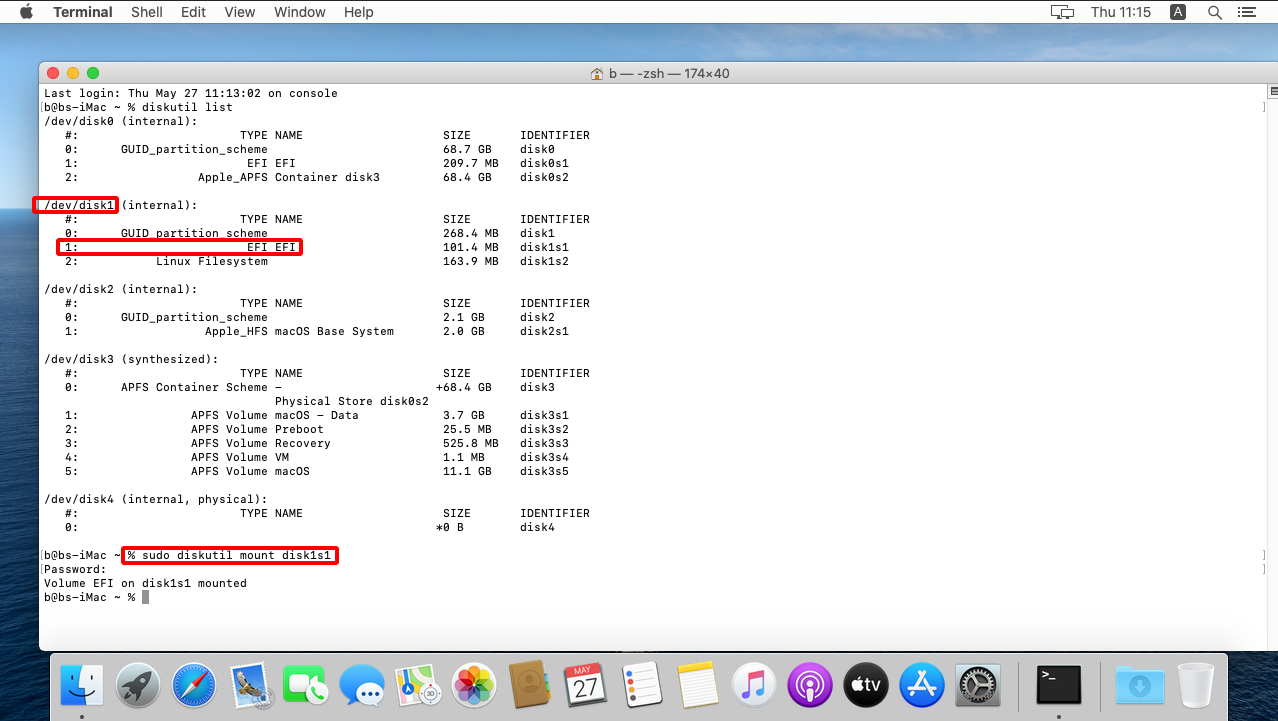 sudo diskutil mount <EFI-PARTITION>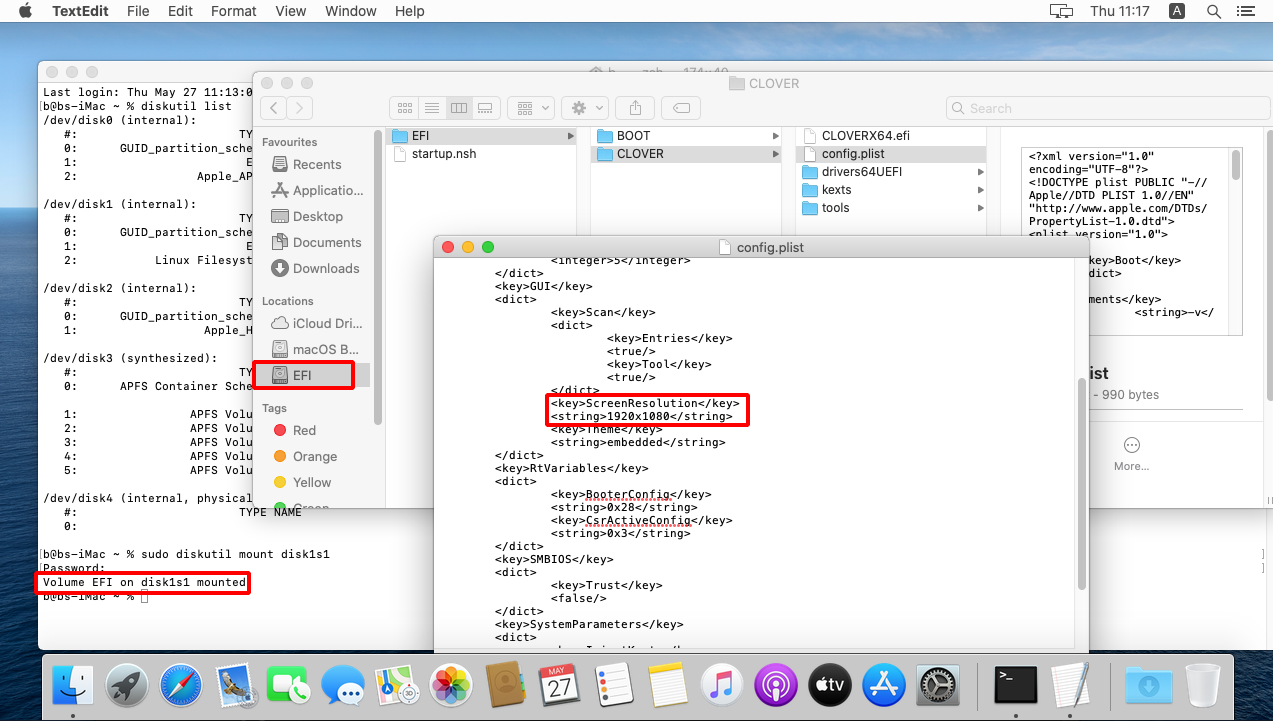 Edit RAM CPU
nano ~/snap/sosumi/common/launch

Example configuration.
#!/bin/bash





OSK="ourhardworkbythesewordsguardedpleasedontsteal(c)AppleComputerInc"





"$SNAP"/usr/bin/qemu-system-x86_64 \


    -enable-kvm \


    -m 8G \


    -machine q35,accel=kvm \


    -smp 4,cores=4 \


    -cpu Penryn,vendor=GenuineIntel,kvm=on,+sse3,+sse4.2,+aes,+xsave,+avx,+xsaveopt,+xsavec,+xgetbv1,+avx2,+bmi2,+smep,+bmi1,+fma,+movbe,+invtsc \


    -device isa-applesmc,osk="$OSK" \


    -smbios type=2 \


    -object rng-random,id=rng0,filename=/dev/urandom -device virtio-rng-pci,rng=rng0 \


    -serial mon:stdio \


    -drive if=pflash,format=raw,readonly,file="$SNAP"/firmware/OVMF_CODE.fd \


    -drive if=pflash,format=raw,file="$SNAP_USER_COMMON"/firmware/OVMF_VARS-1024x768.fd \


    -device virtio-vga,virgl=on \


    -display sdl,gl=on \


    -L "$SNAP"/usr/share/seabios/ \


    -L "$SNAP"/usr/lib/ipxe/qemu/ \


    -audiodev pa,id=pa,server="/run/user/$(id -u)/pulse/native" \


    -device ich9-intel-hda -device hda-output,audiodev=pa \


    -usb -device usb-kbd -device usb-mouse \


    -netdev user,id=net0 \


    -device vmxnet3,netdev=net0,id=net0 \


    -drive id=ESP,if=virtio,format=qcow2,file="$SNAP_USER_COMMON"/ESP.qcow2 \


    -drive id=InstallMedia,format=raw,if=virtio,file="$SNAP_USER_COMMON"/BaseSystem/BaseSystem.img \


    -drive id=SystemDisk,if=virtio,file="$SNAP_USER_COMMON"/macos.qcow2 \

USB passthrough
Check if permissions are present for raw-usb
$ snap interfaces sosumi


Slot                     Plug


:audio-playback          sosumi


:desktop                 sosumi


:home                    sosumi


:kvm                     sosumi


:network                 sosumi


:network-bind            sosumi


:opengl                  sosumi


:screen-inhibit-control  sosumi


:unity7                  sosumi


:wayland                 sosumi


:x11                     sosumi


-                        sosumi:audio-record


-                        sosumi:network-control


-                        sosumi:raw-usb

Give permissions for raw-usb
sudo snap connect sosumi:raw-usb

$ snap interfaces sosumi          


Slot                     Plug


:audio-playback          sosumi


:desktop                 sosumi


:home                    sosumi


:kvm                     sosumi


:network                 sosumi


:network-bind            sosumi


:opengl                  sosumi


:raw-usb                 sosumi


:screen-inhibit-control  sosumi


:unity7                  sosumi


:wayland                 sosumi


:x11                     sosumi


-                        sosumi:audio-record


-                        sosumi:network-control

URL List