Lunar
The defacto app for controlling monitors. Intelligent adaptive brightness for your internal and external monitors.
Lunar changes the hardware brightness of the monitor using the DDC protocol.
It doesn't use a software overlay if the monitor supports DDC/CI.
Features
It doesn't interfere at all with the native adaptive brightness that macOS implements for the built-in display.
It works well along Night Shift and True Tone (and f.lux if Gamma dimming is not used).
Free vs Pro
| Feature | Free version | Lunar Pro |
| --- | --- | --- |
| DDC Controls | | |
| Sub-zero dimming | | |
| Fallback when DDC fails | | |
| Brightness keys support | | |
| Volume keys support | | |
| Command-line integration | | |
| Input switching | | |
| Multi-monitor support | | |
| App Presets | | |
| XDR Brightness | | |
| FaceLight | | |
| BlackOut | | |
| Sync Mode | | |
| Location Mode | | |
| Sensor Mode | | |
| Clock Mode | | |
| Manual Mode | 100 adjustments per day | Unlimited adjustments |
| Pricing | Free | $23 |
Installation
Download newest release from Github.com
Examples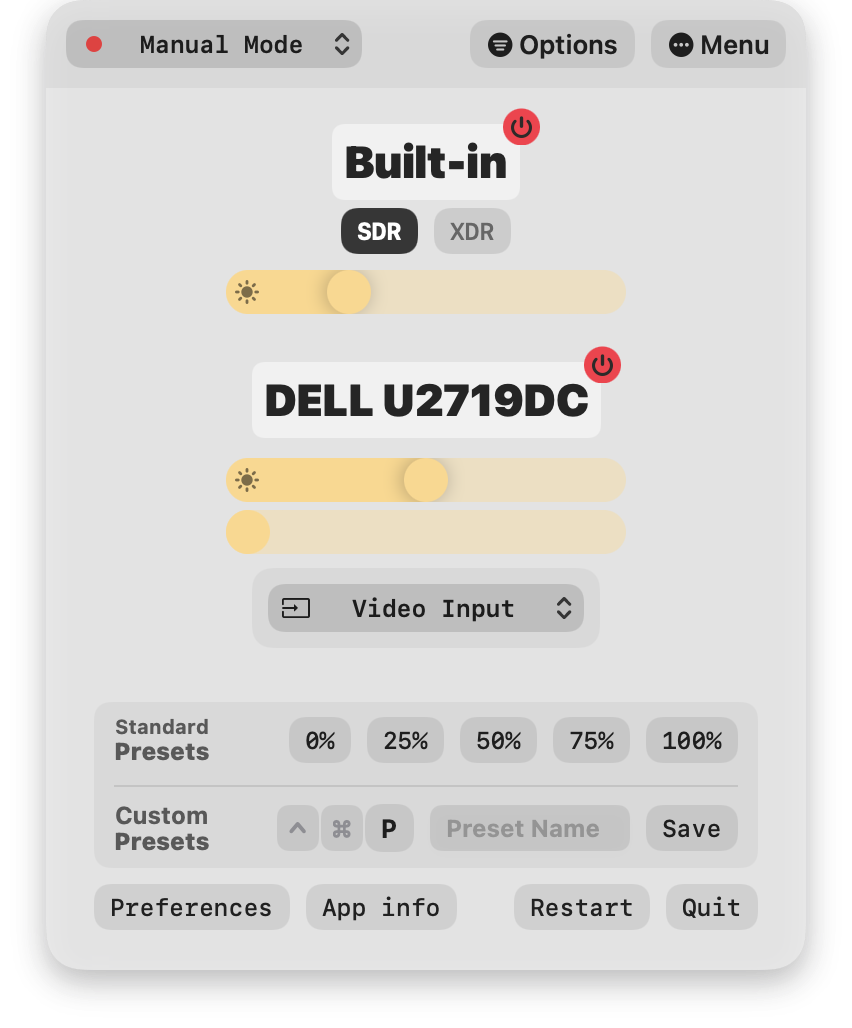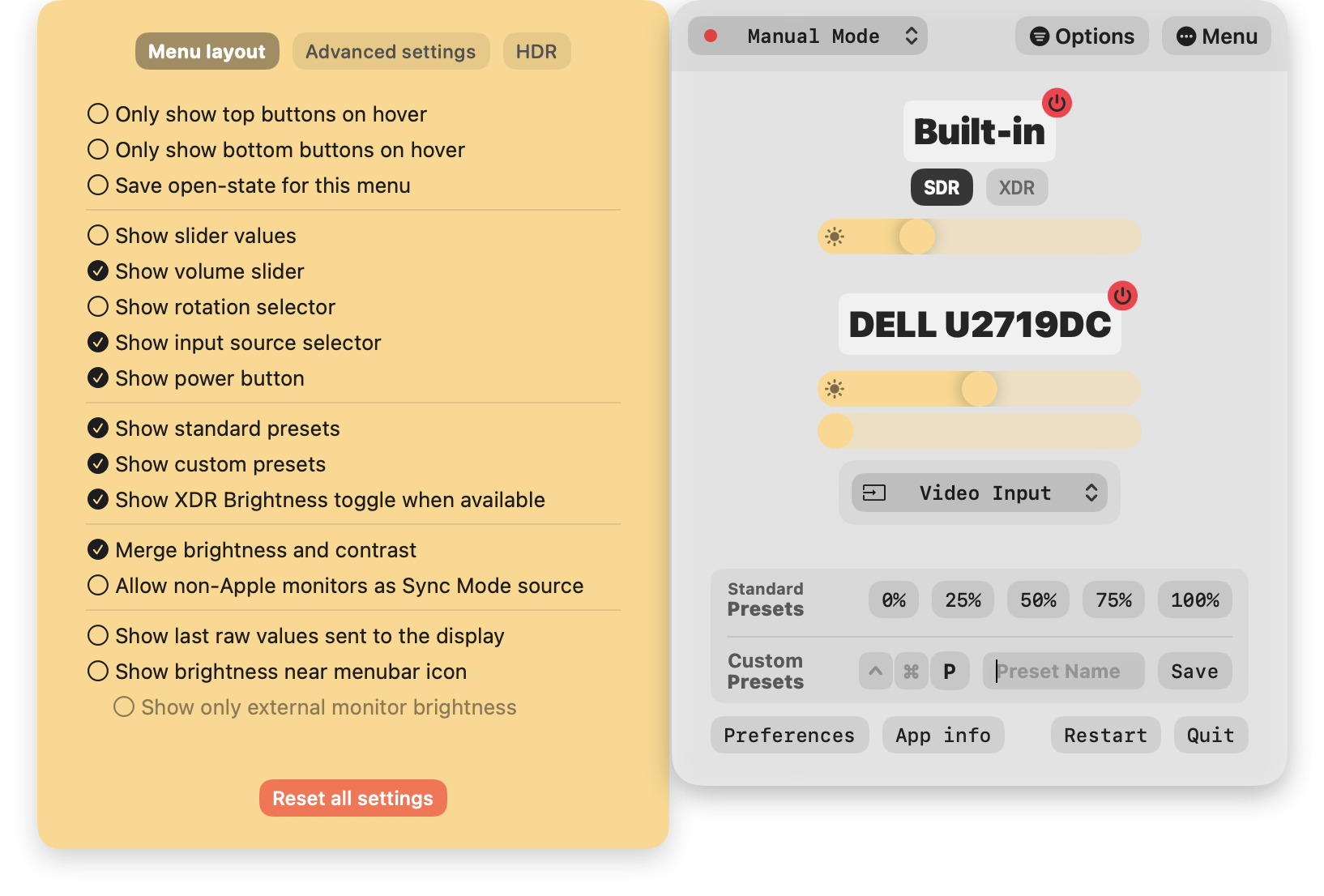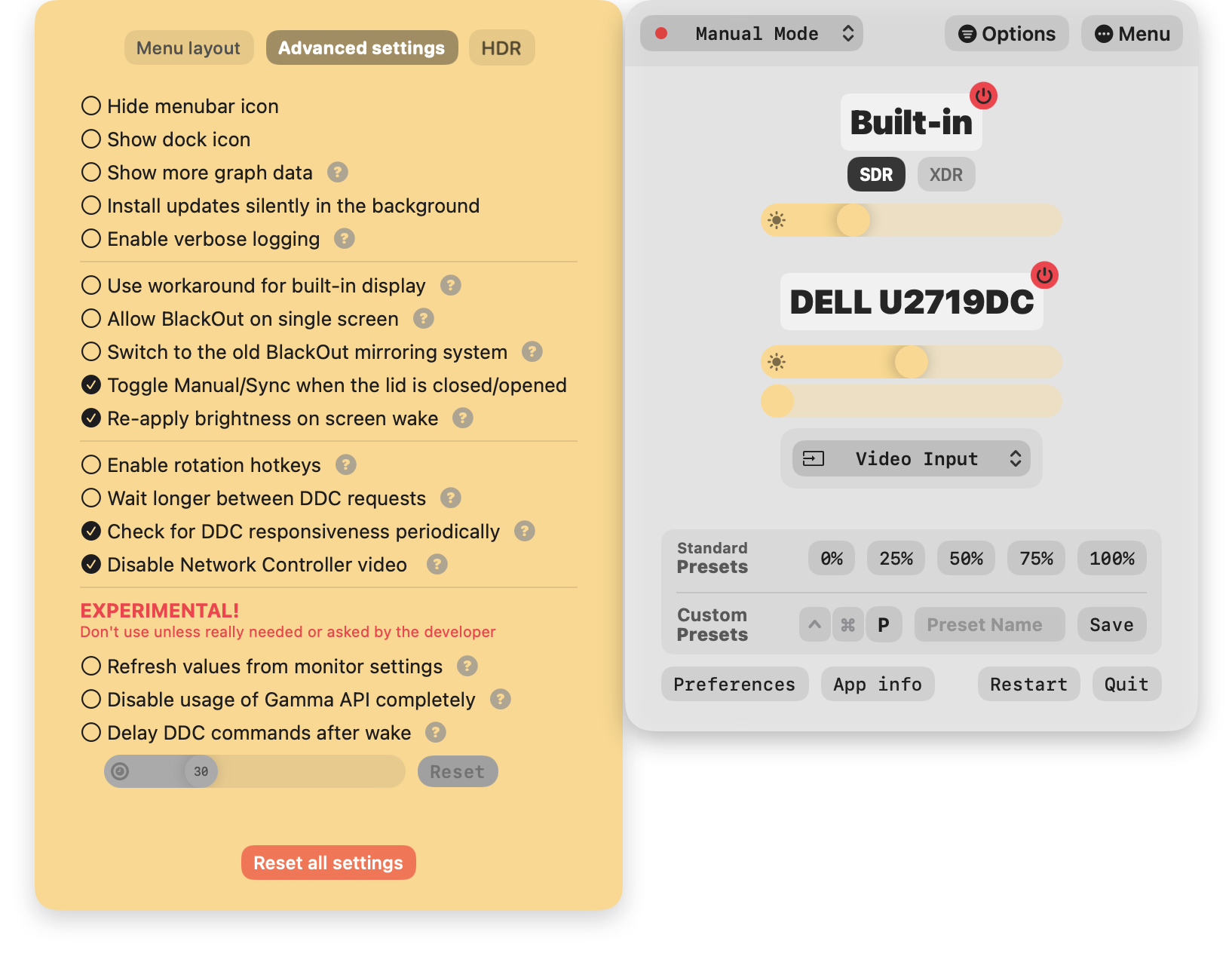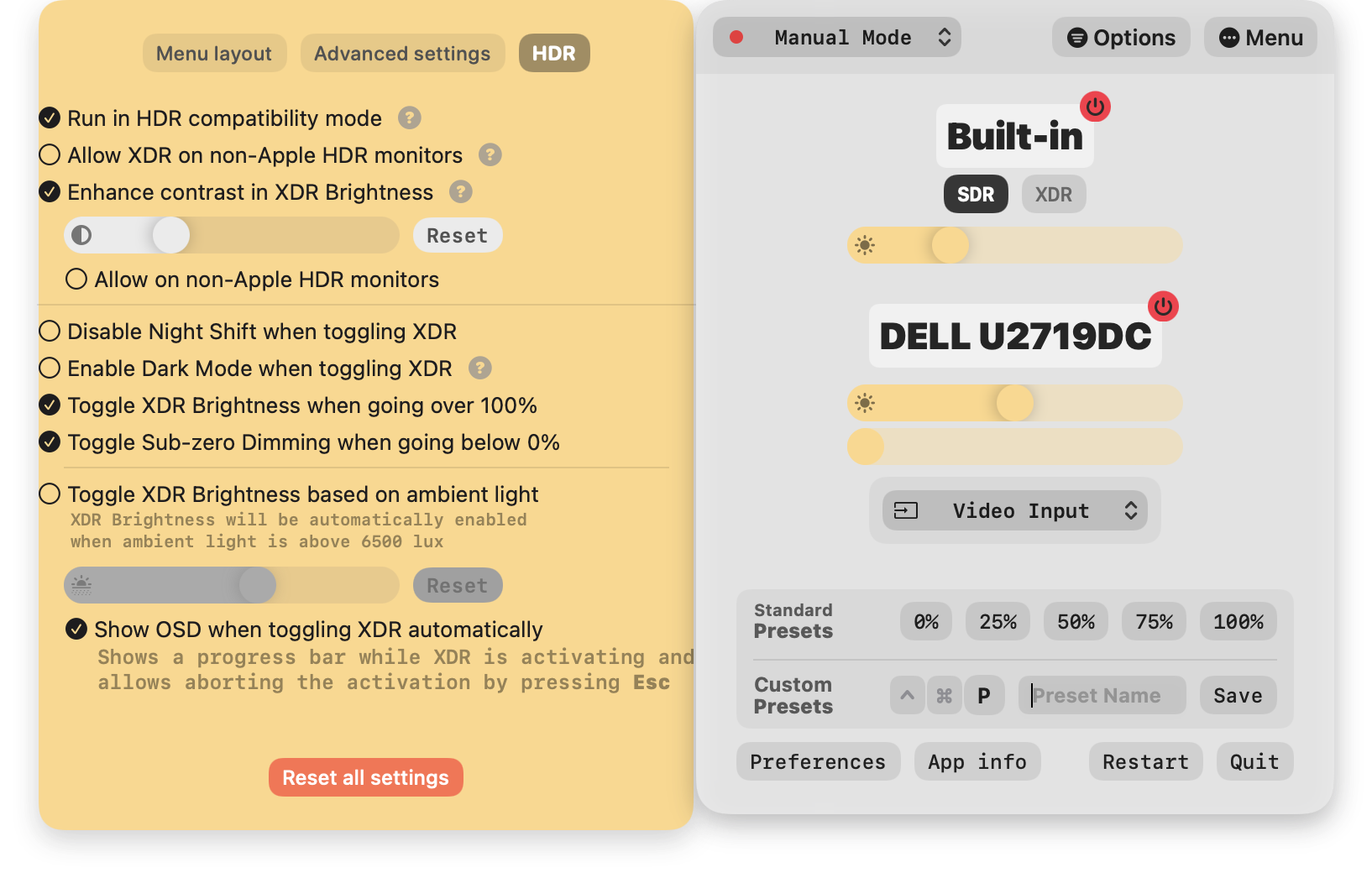 URL List