Fanny
Fanny is a free Notification Center Widget and Menu Bar application to monitor your Macs fans.
Compact design allowing you to keep an eye on your systems fans and CPU/GPU temperature while not cluttering up your work space.
Get information on; current speed, target speed, minimum speed, maximum speed, number of fans, and CPU/GPU temperature.
Simply open the Notification Center or Menu Bar application to glance at your Macs fan stats.
Installation
Download newest release from fannywidget.com
Examples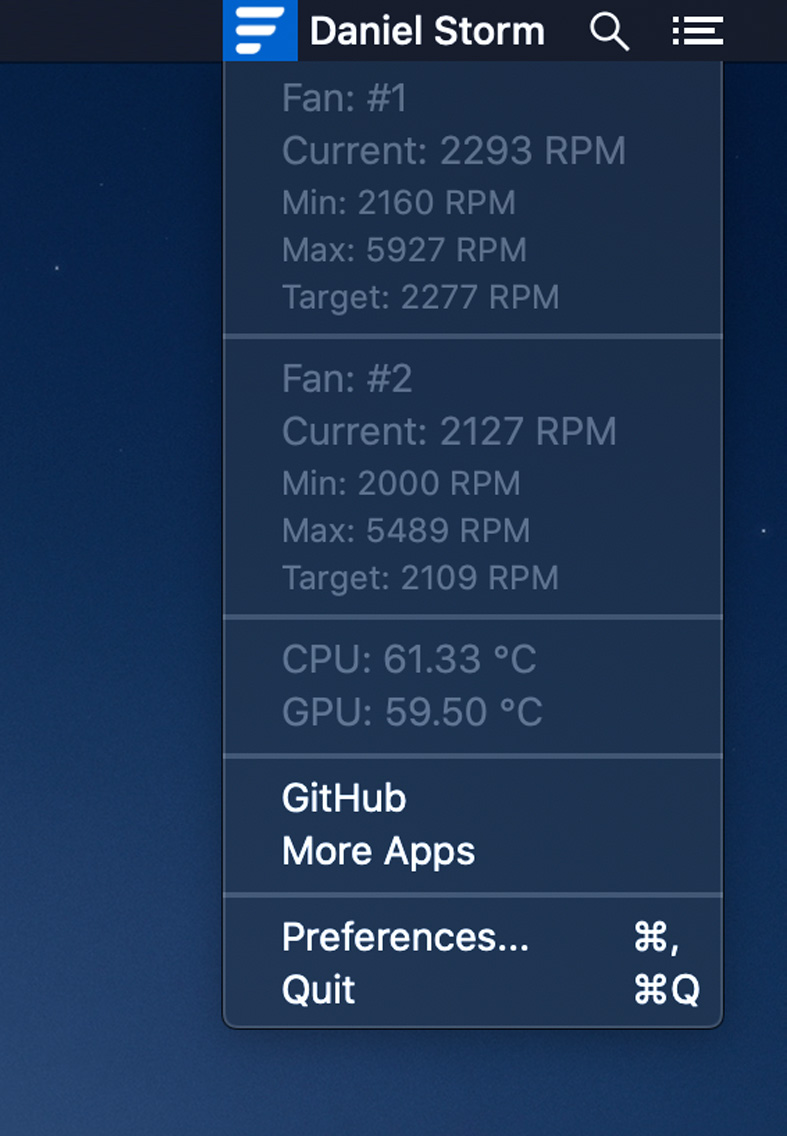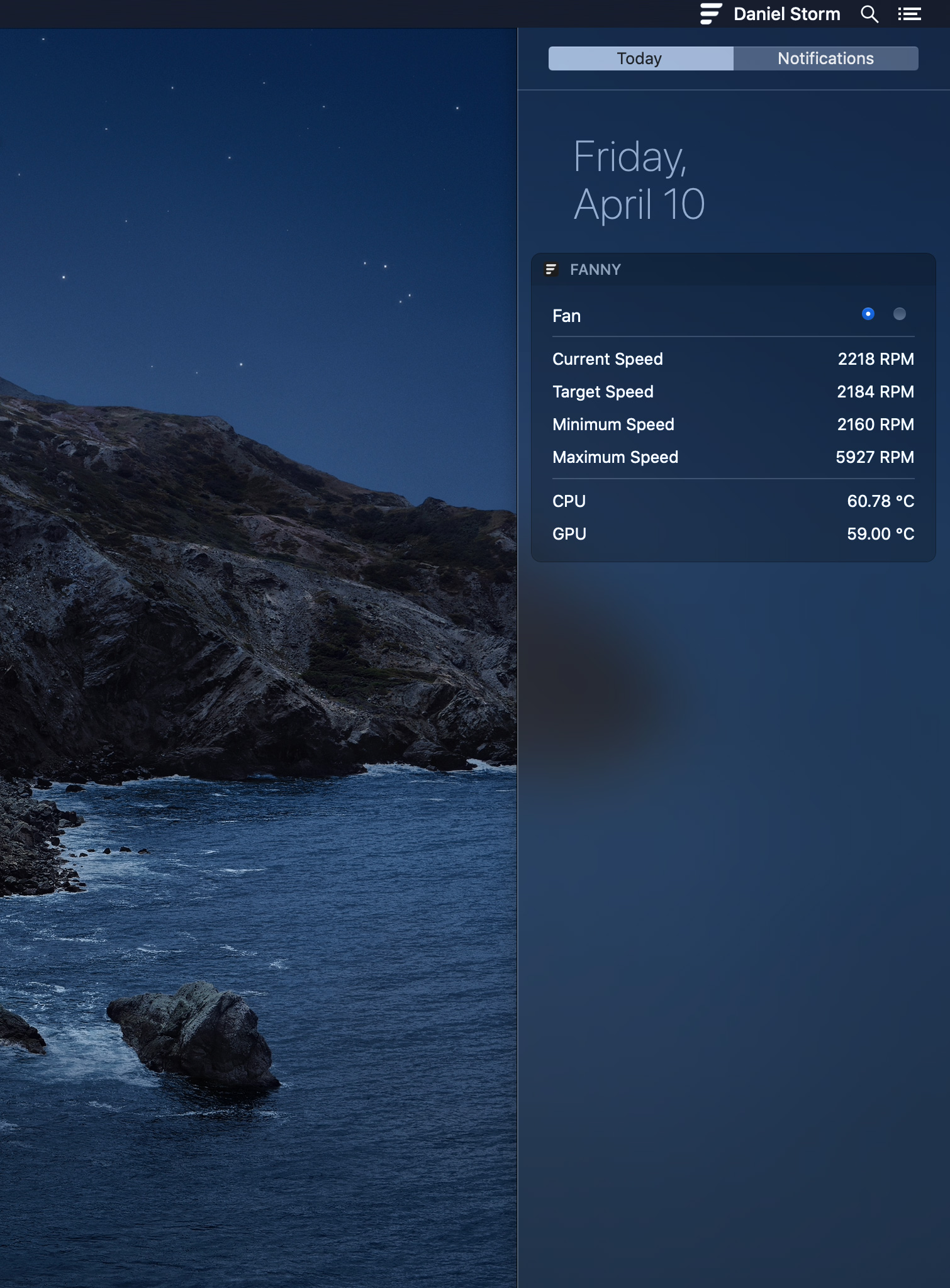 URL List