Macs Fan Control
Real-time monitoring of fan speeds and temperatures
Solve overheating problems like those found on a MacBook Pro
Solve noise problems such as those caused by iMac HDD replacement
Works on all Macs, both Intel & Apple Silicon
Installation
Download newest release from crystalidea.com
Usage
Fan control and presets Fan control for your fan(s) on your Apple computer can be either
Auto: a fan is controlled by the system automatically (Apple's default scenario). When all fans are controlled automatically by the system the app works in monitoring-only mode.
Custom: a fan is controlled by the app. Can be either some constant RPM value (e.g. 1500 RPM) or sensor-based control (e.g. in relation to CPU PECI sensor).
For convenience the app features fan presets that let you quickly put your fan(s) to either Auto or some Custom mode depending on your activity. You can read more about fan presets here.
Examples
Simple and efficient user interface
Two tables layout: with list of fans and list of temperature sensors.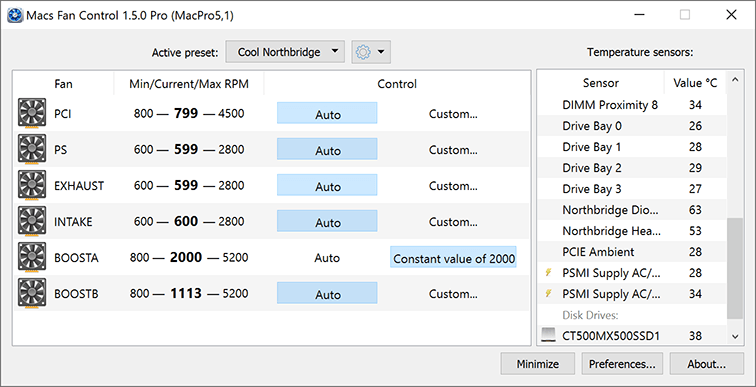 Change fan speed
Set custom RPM value or control fan speed in relation to a temperature sensor.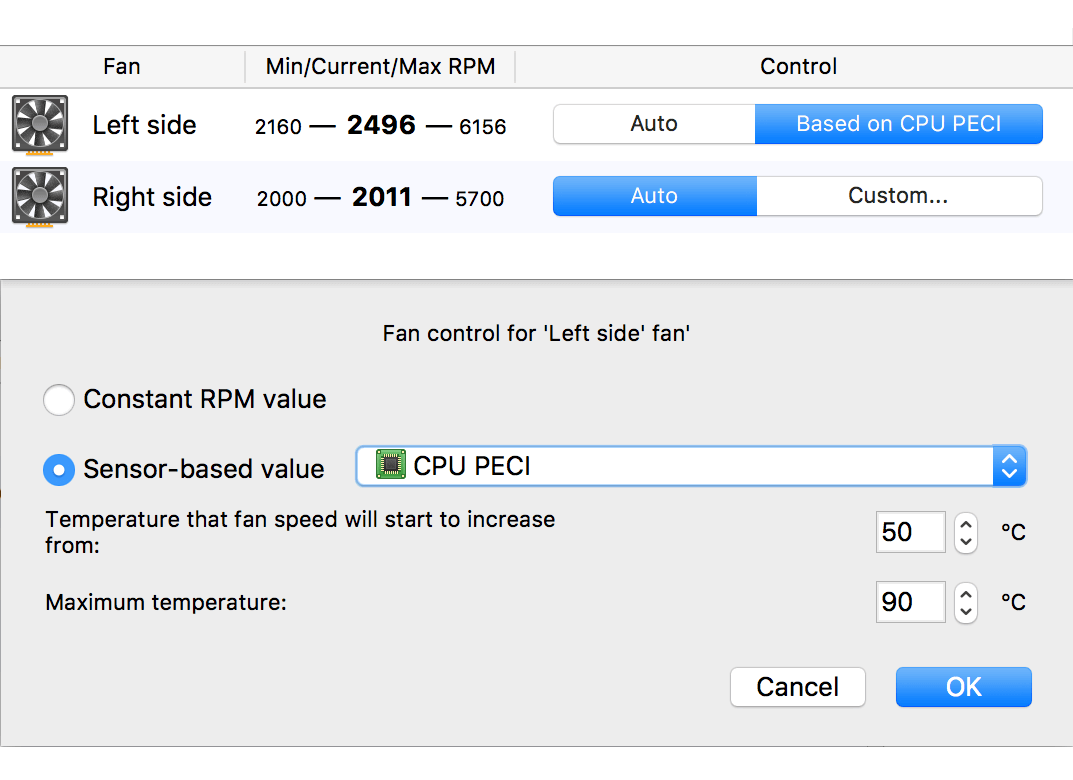 Options to display fan speed and sensor temperature (displayed in the tray icon under Windows).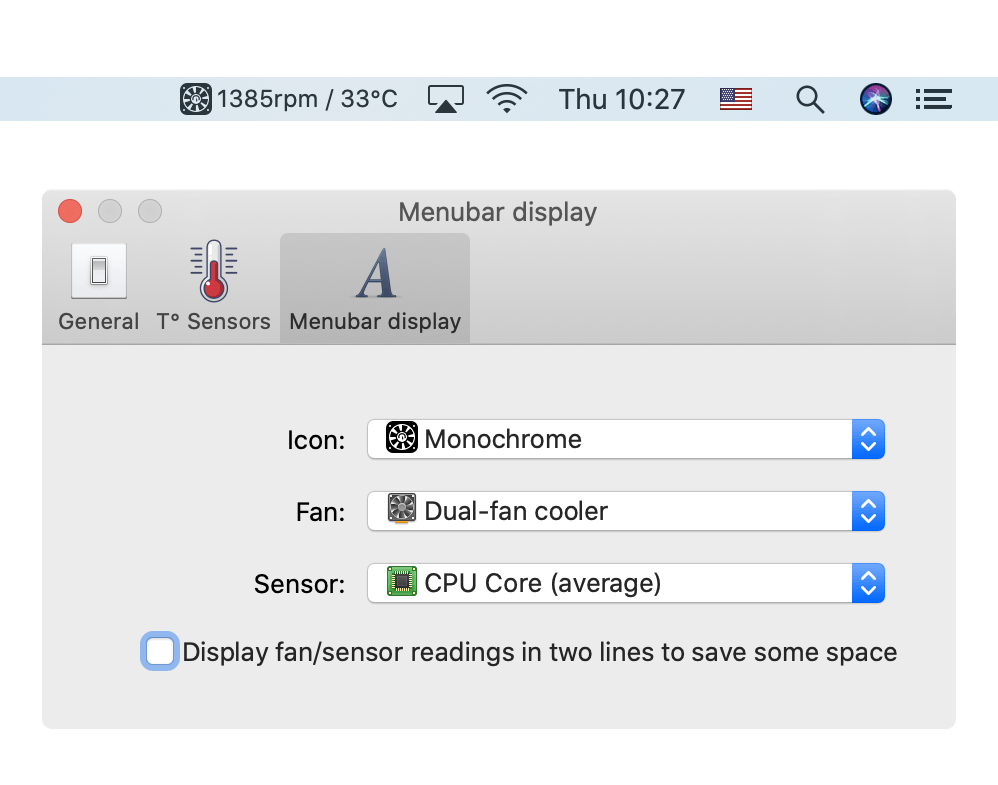 URL List